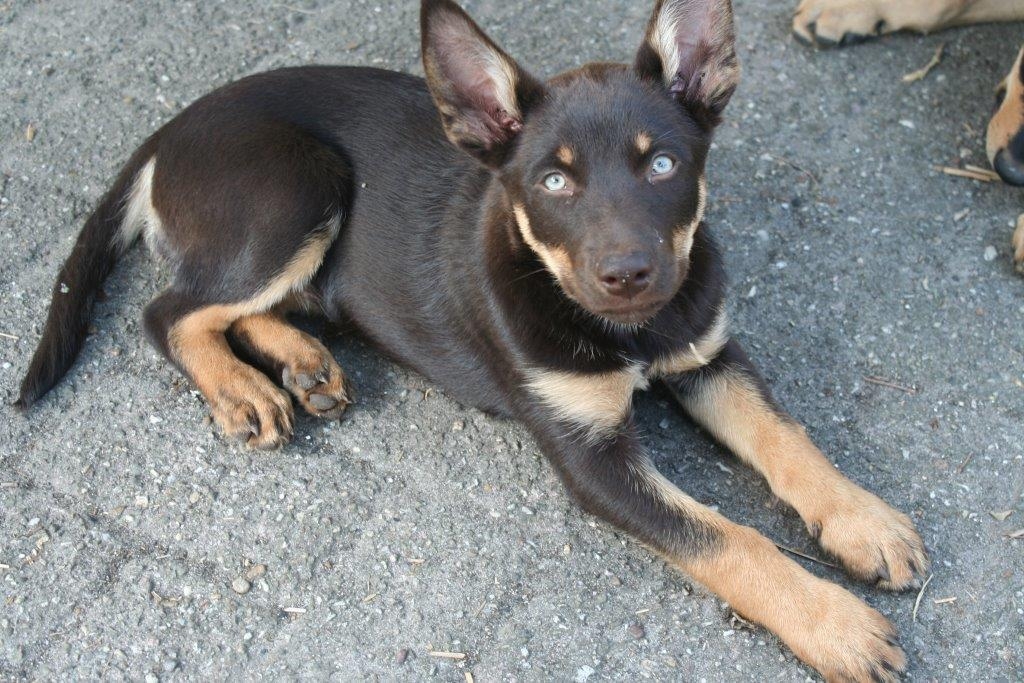 Shepherds Working Kelpies
---
Home of:

'Shepherds' Working Kelpies
Pups. Training stockdogs. Sale of trained dogs.
Wij zijn Catrinus Homan en Erika Visser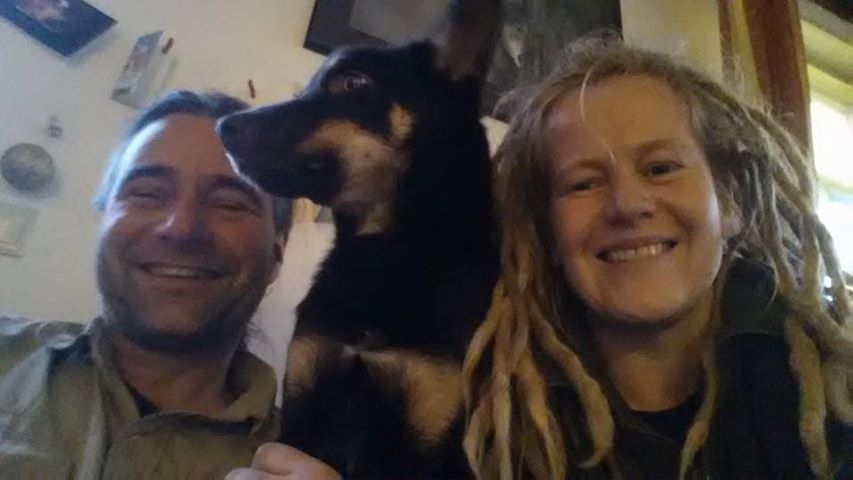 Onze Working Kelpie Stud heet 'Shepherds'(ND).
Wij zijn lid van en geregistreerd bij de WKC, Working Kelpie Council of Australia.
Samen met onze 5 kinderen wonen en leven we op onze boerderij in het hartje van het Nationaal Park 'Drents Friese Wold'. Catrinus is 2e generatie schaapherder en runt de schaapskudde. Ook is Erika gediplomeerd paraveterinair en jarenlang docent Dierverzorging geweest.
Samen voeden wij de honden op en trainen ze.
Naast de schaapskudde en de groep Schotse Hooglanders waar we voor zorgen, hebben we ook 150 Scottish Blackface ooien, kruisingen en Drentse Heideschapen, 20 Nederlandse Landgeiten en een aantal ganzen voor trainingsdoeleinden.
Met bijna 700 schapen in de kuddes, verdeeld over 8 verschillende locaties, hebben onze honden ruim voldoende werk!!
We hebben de Working Kelpie leren kennen als een geweldige veedrijver, die precies past bij onze manier van omgaan met vee. De Working Kelpie doet wat er moet gebeuren om het vee in beweging te krijgen. Een bij de hond passende manier van handlen zorgt ervoor dat alle kwaliteiten er ook daadwerkelijk uitkomen.
Our Working Kelpie Stud goes under the prefix:
We are member and registrered at the WKC, Working Kelpie Council of Australia.
Together with our 5 children we live on our farm in the middle of the National Park 'Drents Friese Wold', in the Netherlands.
Catrinus is a 2nd generation shepherd and runs the sheepfold in Doldersum.
Erika is also schooled veterinarian nurse and was a teacher in animal husbandry for years.
Together we raise and train the dogs.
Next to the main flocks from the sheepfolds and the Highland cattle we look after, we also have a flock of 150 Scottish Blackface sheep, crossbreds and Heathland sheep and we keep a few geese for training purposes.
With almost 700 sheep in the folds, divided over 8 different locations, our dogs get plenty of work.
We got to know the Working Kelpie as a great stockdog, that fits right into our way of handling stock. The Working Kelpie does what needs to be done in order to move the sheep or cows. A good, balanced way of handling the dog makes sure all of its good traits will come out.
This is what we stand for, a good, natural working dog, that works because it wants to work, not because it has to work. That goes for our dogs, and just as well for the dogs we sell.
---