Onze teven / our bitches
---
Teven / Bitches:
Eventine Joy
(Blackdog Thunder x Tracker Gillette), dob june 8th 2015 (worked by Catrinus)
Joy was owned and imported to Norway by Sean and May Iren O'Hare, Catrinus trained her on our big flocks and cattle, we decided together that it was in Joys best interest to stay here with us, so she can work more and do more interesting work. Joy is a very smart, strong, natural bitch that really needs to be challenged.
She works cattle, sheep and geese. Excellent shepherding skills and strong enough to move stock. Excellent nose-bite if nessesary. We are very grateful to have Joy in our team!
Joy had 1 litter to Allterain Boss in october 2018, 3 cream and 2 black and tan pups that are all very promising!
Hips BC
Elbows 0-0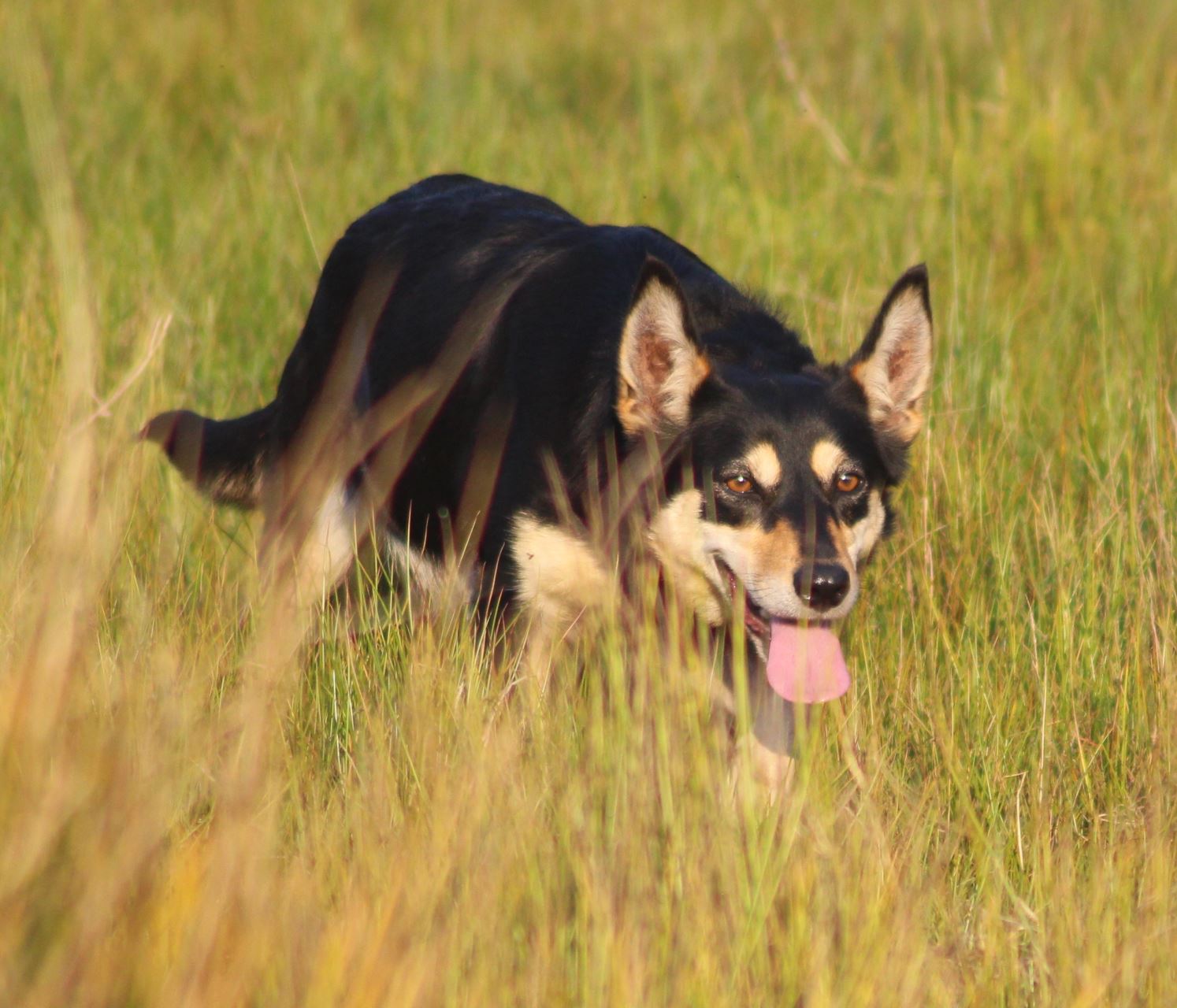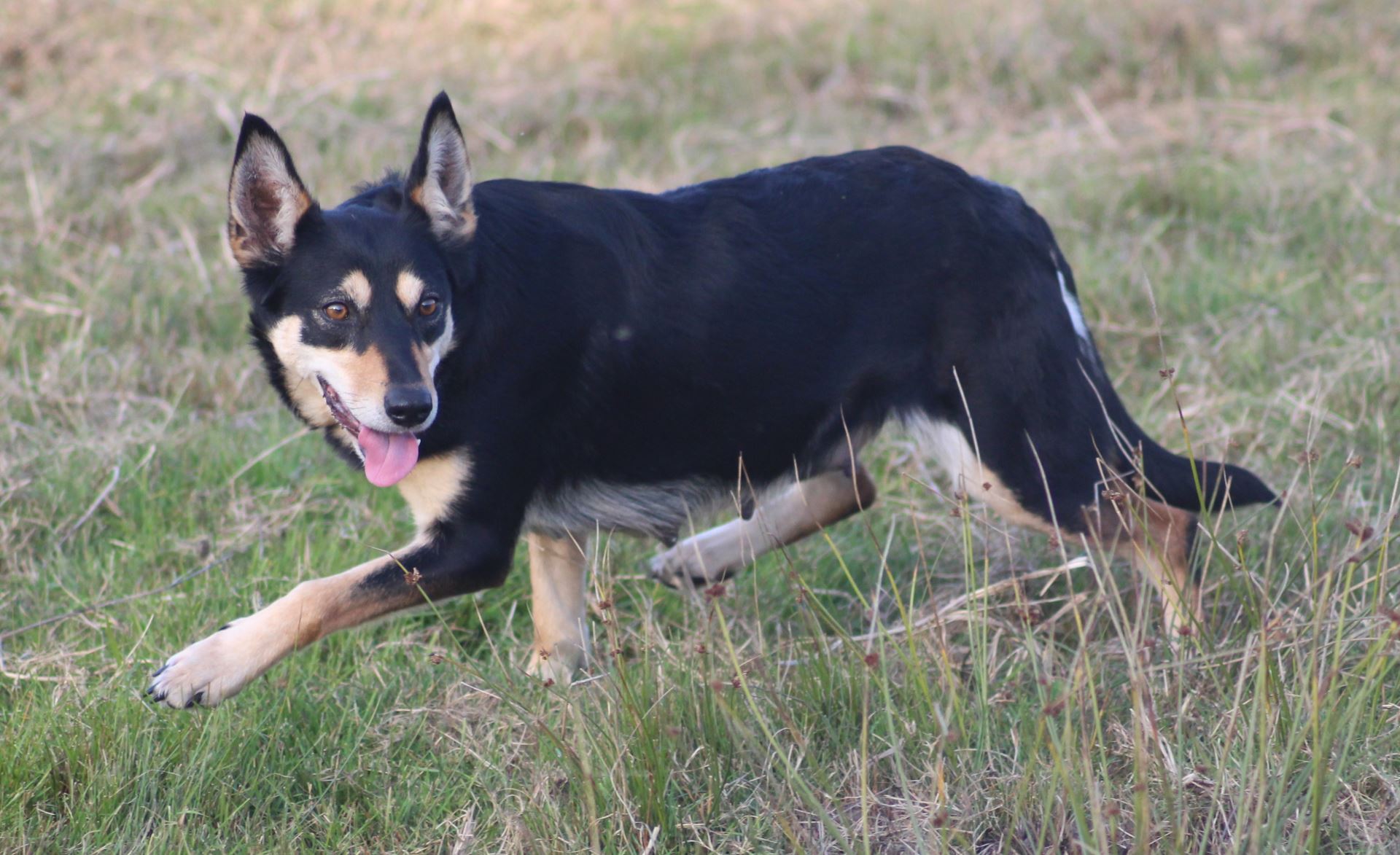 Shepherds(ND) Rue,

(Tracker Storm x Tracker Bling), dob february 21st 2017(owned and worked by Erika)
Rue is a very friendly, sweet natured bitch, very obedient. Beautiful flanks, strong drive and hold. Good cast and arching around her stock and the beautiful dominant eye of the Tracker bloodline.
Hips AA
Shoulders and back free
Elbows 0-0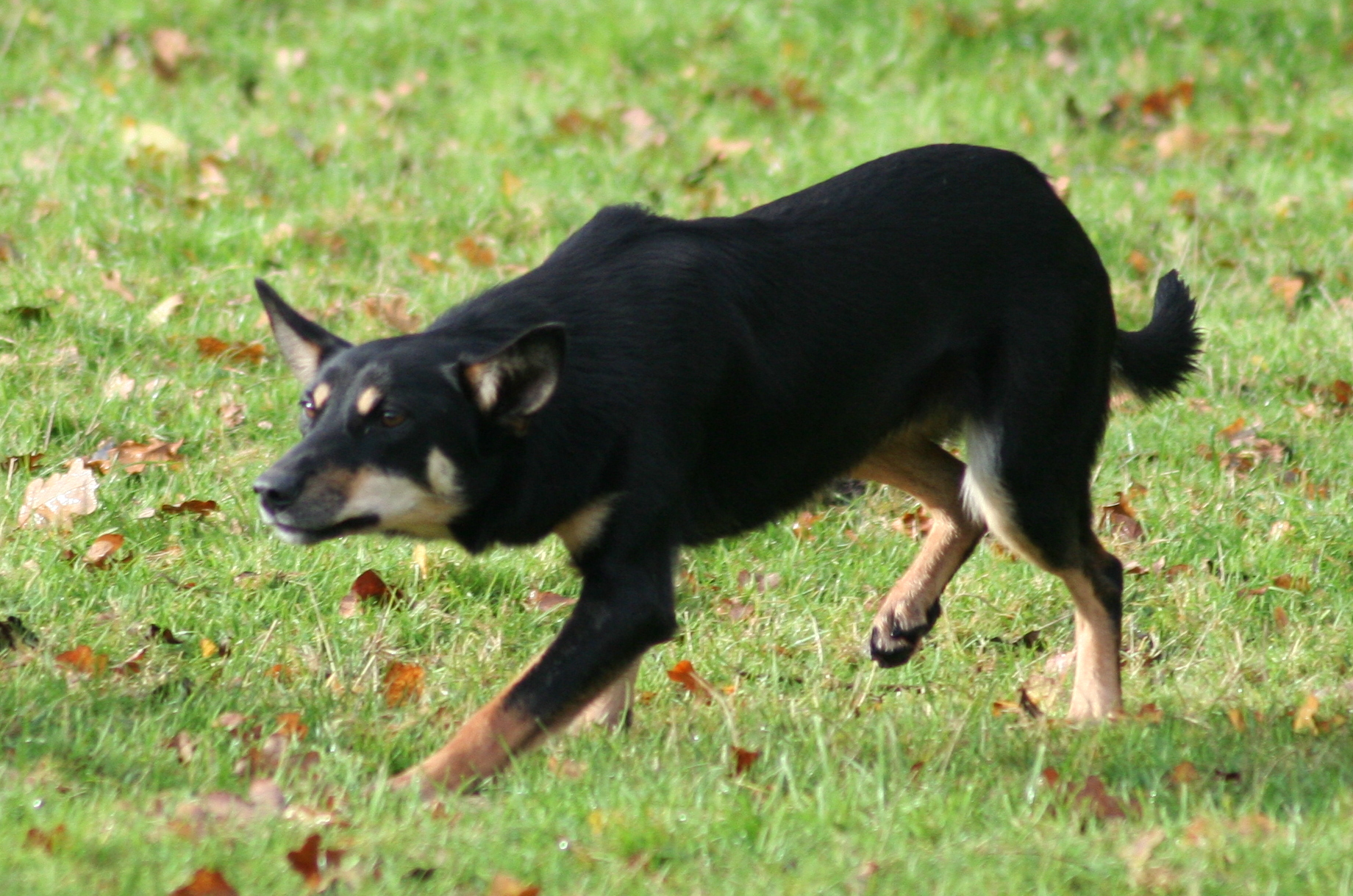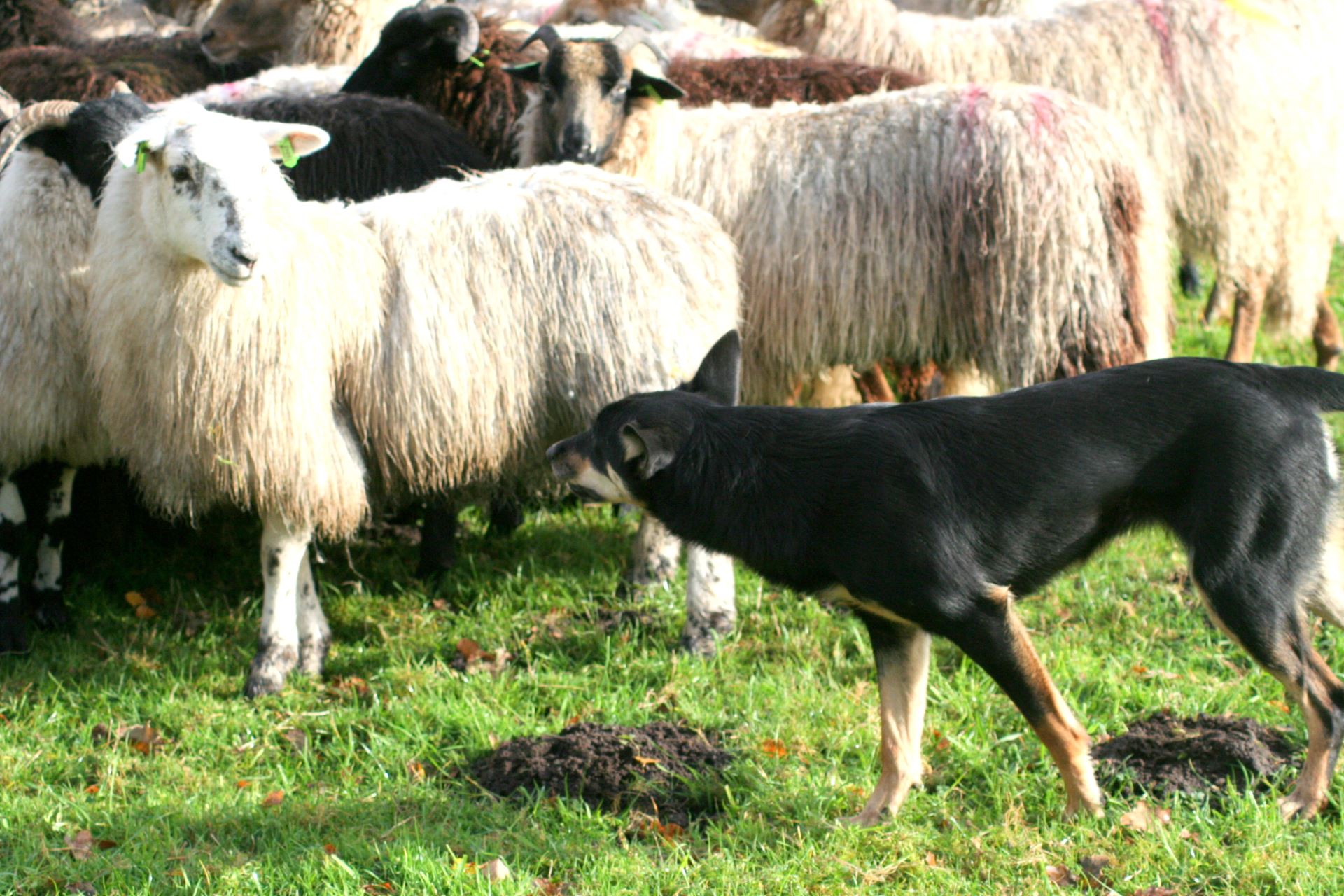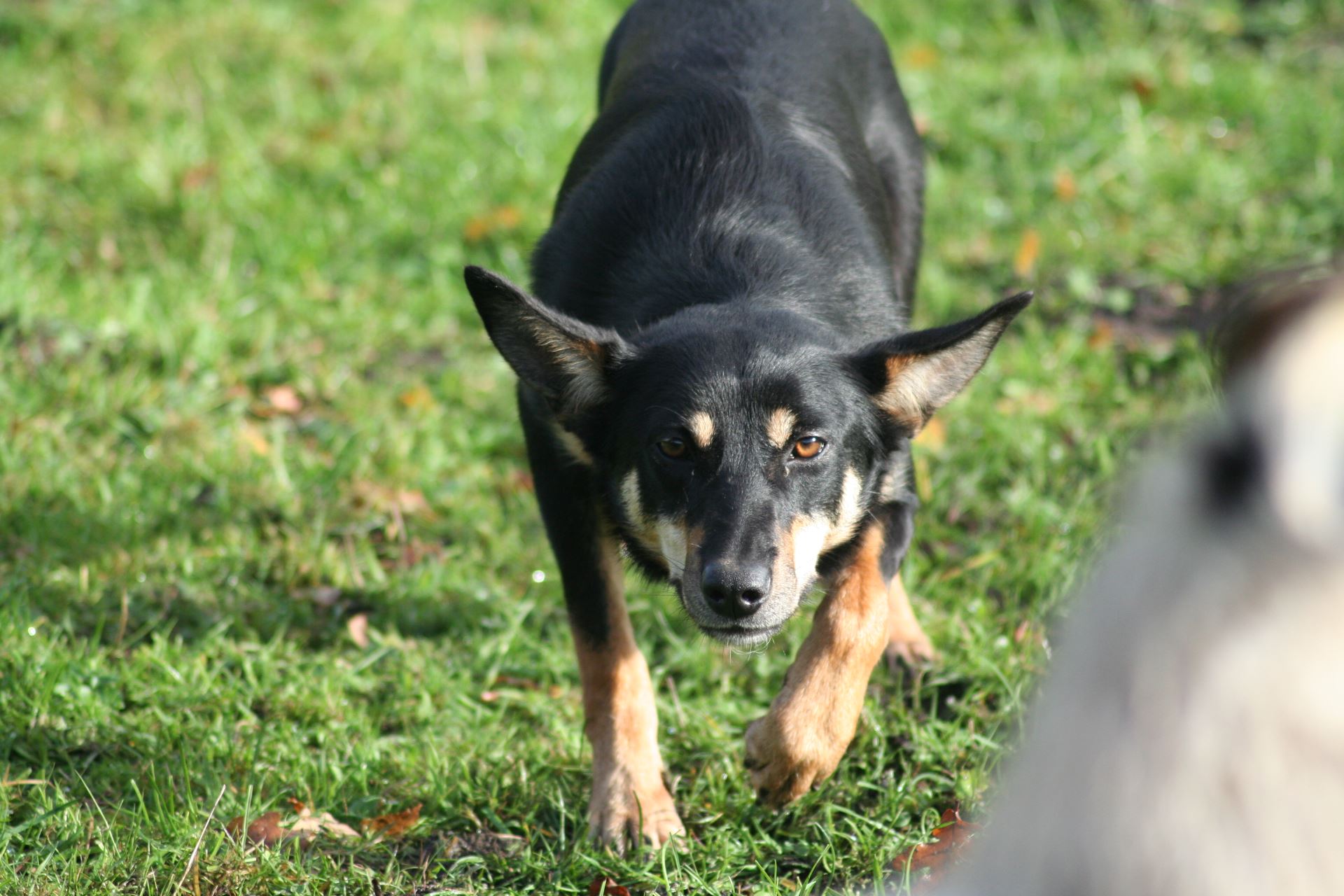 Shepherds(ND) Bonnie, (Boanong Keli x Oldambt(ND) Danko), DOB november 20th 2011 - died july 2019 (Owned and worked by Catrinus)
Very nice and keen bitch with incredible style. Great feeling for the flightzones. Needs no commands, very natural worker, easy to handle. Nice outbreak and fast cover, natural distance and straight walk-up.
Bonnie was only 7 years old when we had to put her down due to cancer. She was an exceptional worker in yard and field.
Heupen/hips: A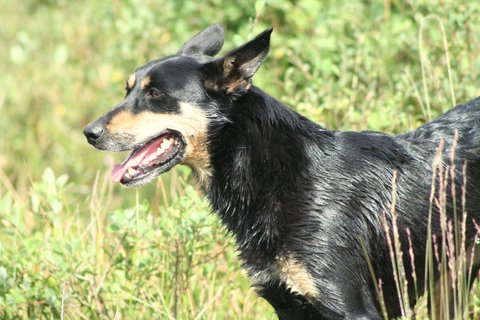 Cooinda(GY) Indy,(Orjagarden(NY) Drover x Devilswall(GY) Diane), DOB may 30th 2011 (Owned and worked by Catrinus)

Indy is a very calm and stylish worker with good walk-up and strenght. Always behind the last sheep, never overworking.
A very reliable bitch, with good feel for the flightzones and great stocksense.
Indy has had her last litter to Tracker Storm in january 2018 and is retired from breeding now, she has been castrated.
Heupen / Hips A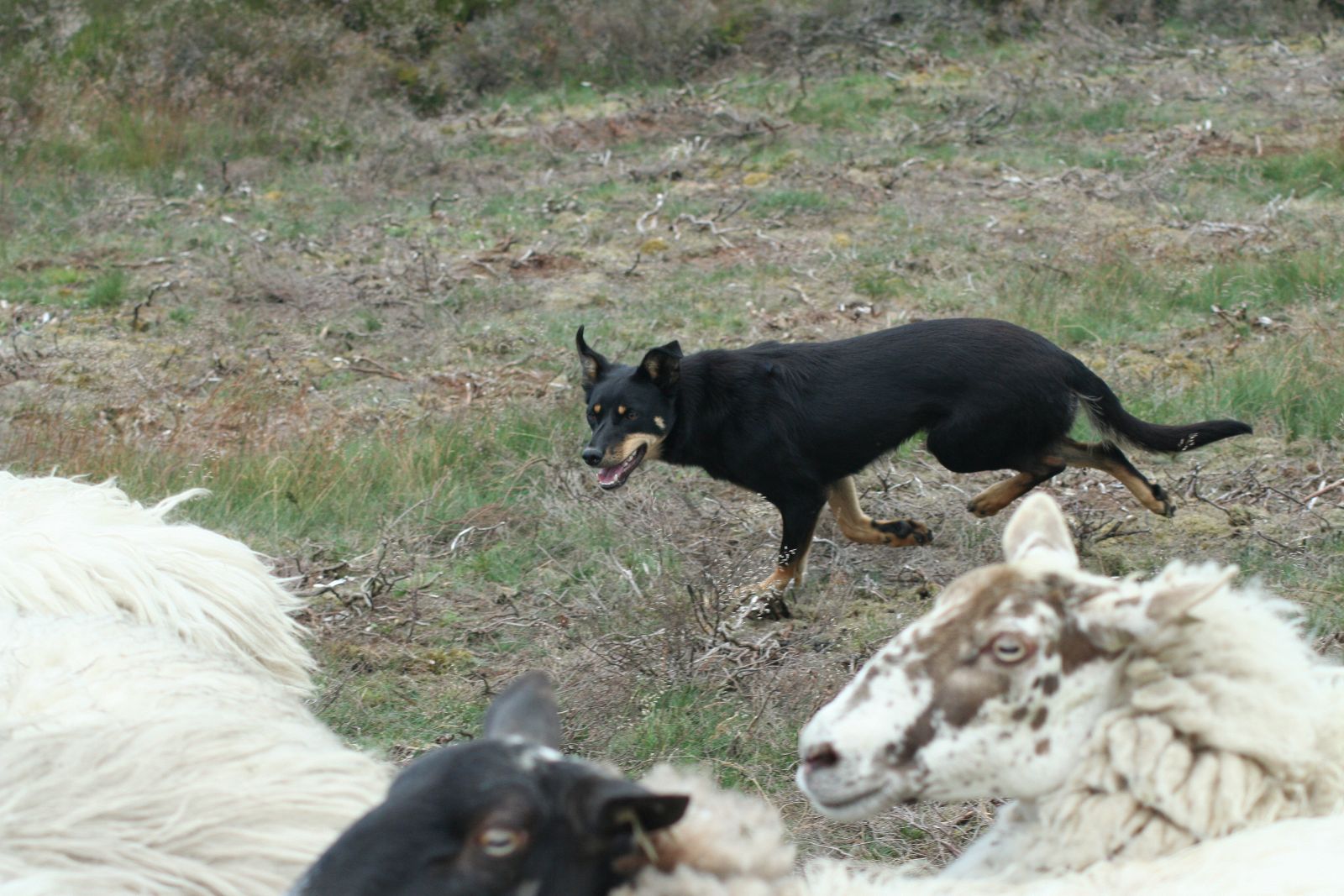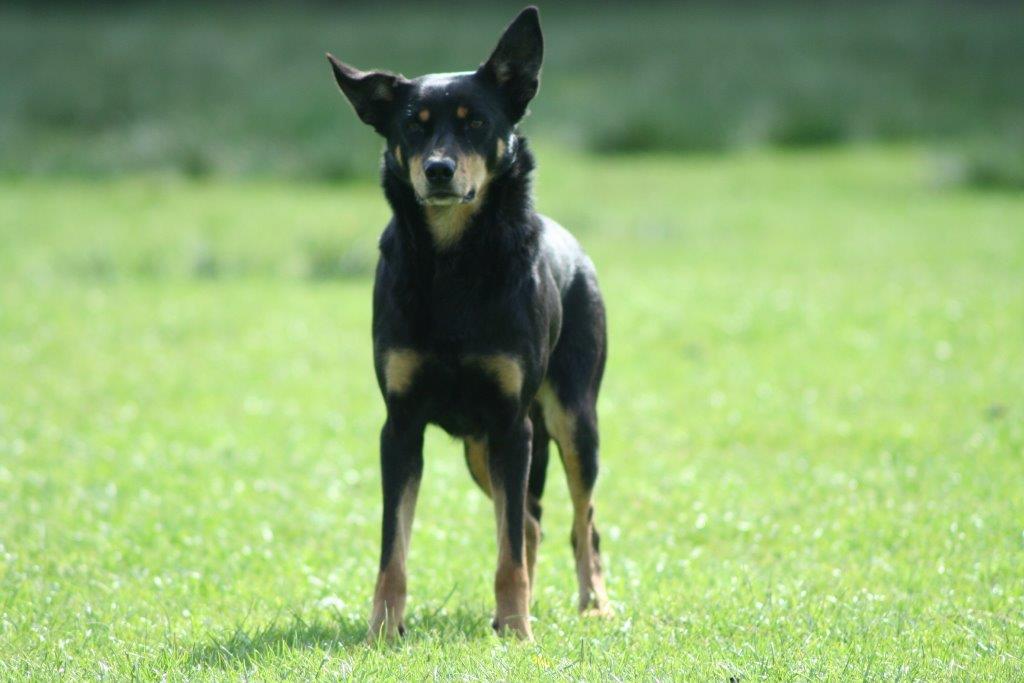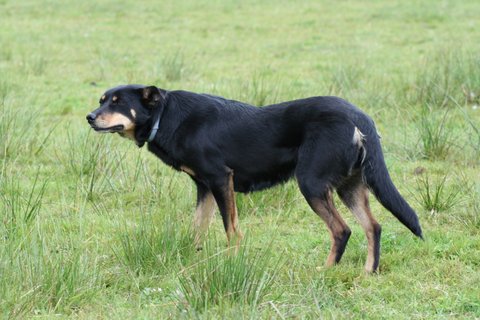 Kessels(BM) Gem

,

(Karmala Charlie x Karmala Bindi) DOB july 3rd 2014 (Owned and worked by Erika)
Gem is a tough little bitch, strong and very keen. Very natural, very good stocksense, already very reliable at the entire flock in Doldersum. More the stubborn type, independent and always there where the dog should position itself in the ideal situation. We are very happy to own and work such a very nice and intelligent bitch!
Hips A-A
Elbows 0-0
Shoulders and back free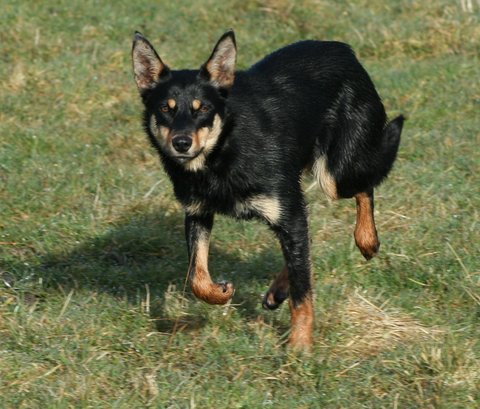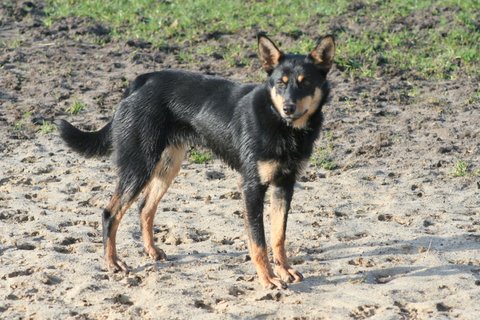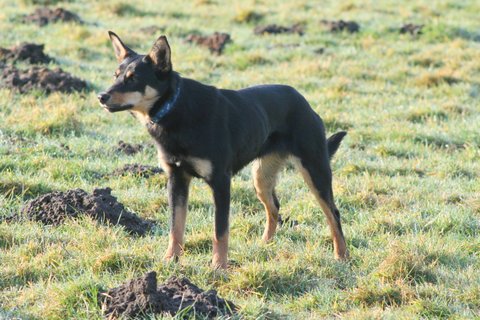 Shepherds(ND) Joan

(Blackdog Josh x Shepherds(ND) Bonnie), DOB 08-11-2014 (Owned and worked by Catrinus)
Joan has natural drive and hold on the main mob. She has an amazing way of moving and very good stamina. Easy to handle. Nowadays she has a lot of experience, she shows great stocksense, calmness and strenght.
She is a happy dog that likes to work for and with you. Joan had a great litter of 9 pups to Allterain Boss in december 2018. The litter looks very promising!
Hips A, shoulders and elbows free.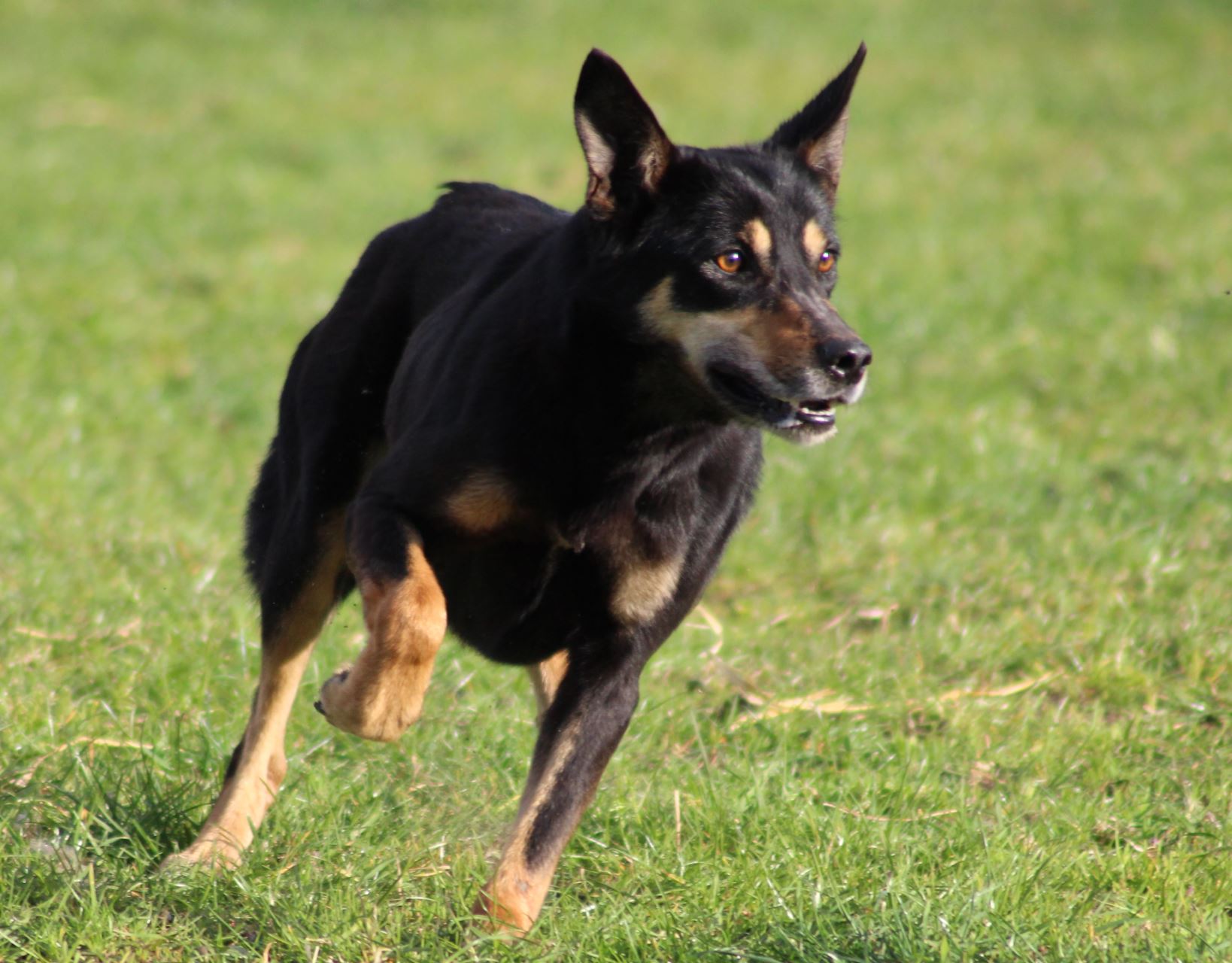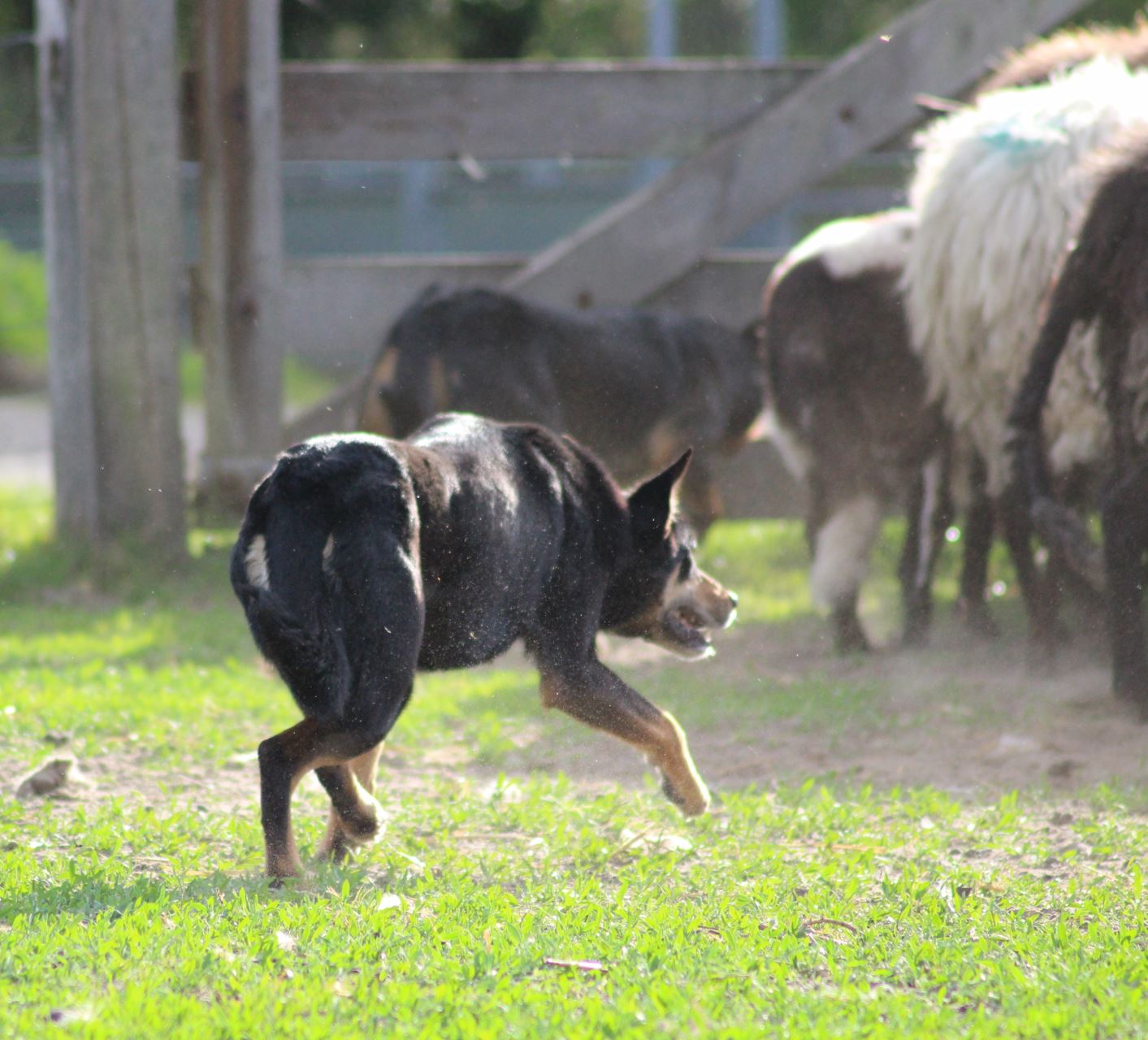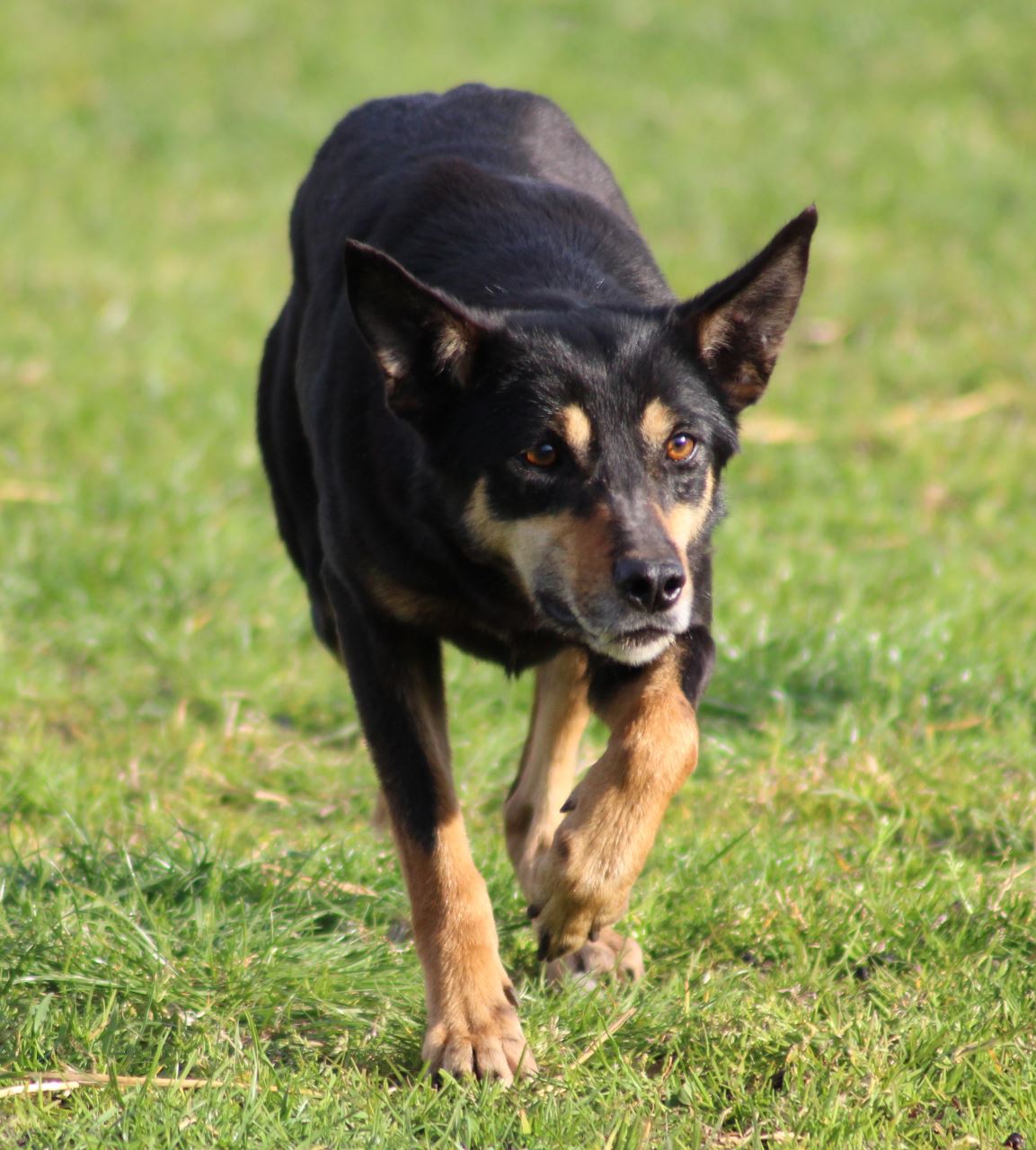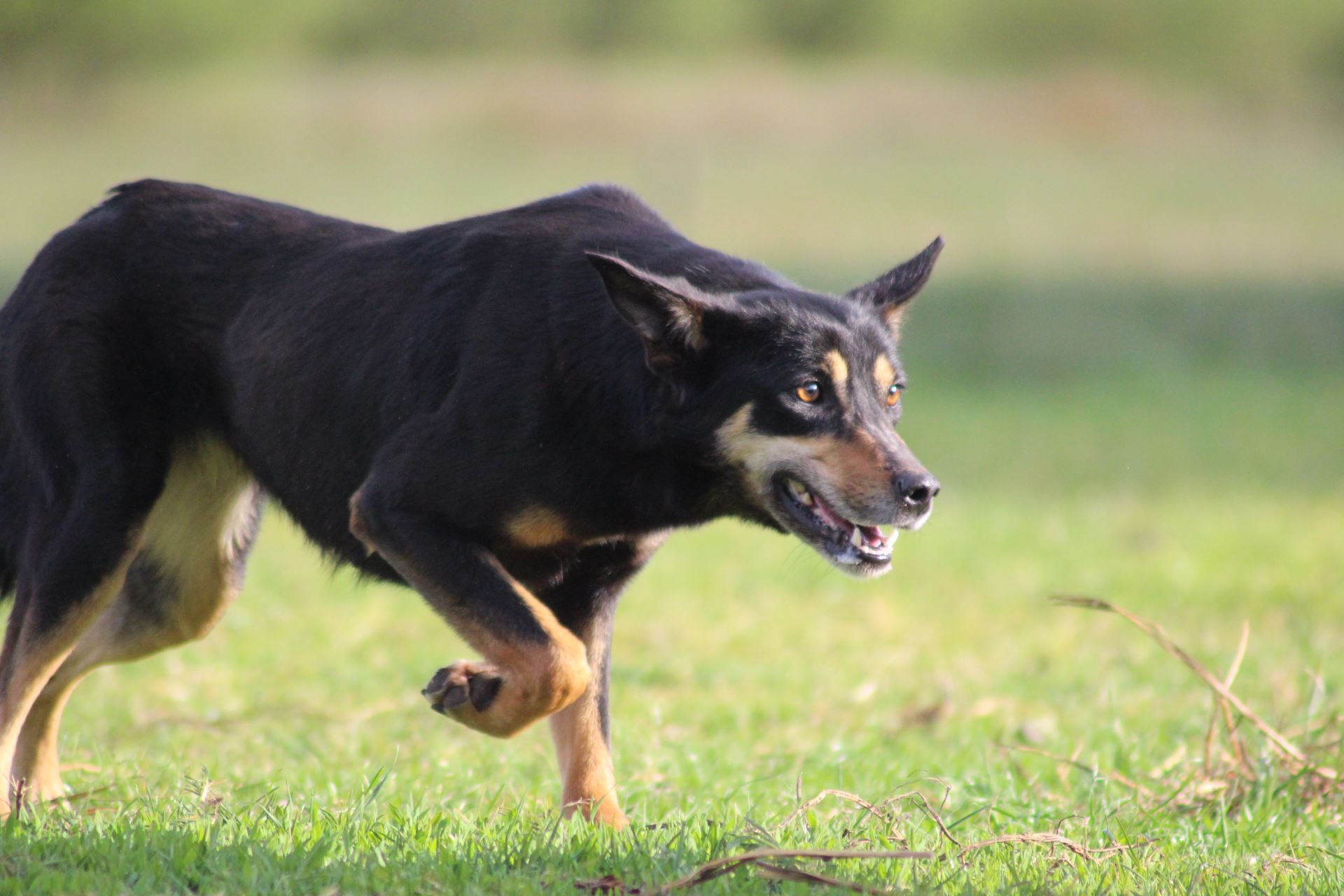 ---